Blog Home
2017 Movie Awards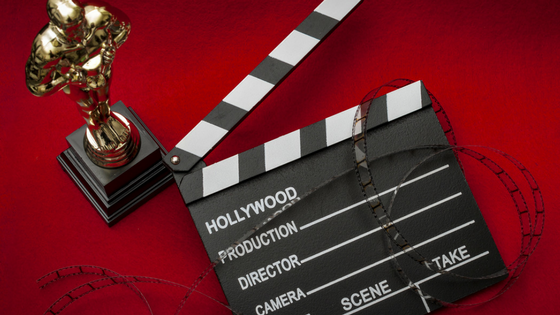 Welcome back to the Greenview Village Blog! This month, we're reflecting on this past year's best movie releases. With the Regal Hooksett 8 movie theater located less than a 10-minute drive away from our Greenview Village apartment community, you were probably able to watch some — if not all — of the movies in today's list. Grab a friend nearby in Manchester, NH and share which movies you think deserves these awards!
Best Picture
"Allied soldiers from Belgium, the British Empire and France are surrounded by the German Army, and evacuated during a fierce battle in World War II."
Best Heist Movie
"West Virginia family man Jimmy Logan teams up with his one-armed brother Clyde and sister Mellie to steal money from the Charlotte Motor Speedway in North Carolina. Jimmy also recruits demolition expert Joe Bang to help them break into the track's underground system. Complications arise when a mix-up forces the crew to pull off the heist during a popular NASCAR race while also trying to dodge a relentless FBI agent."
Pure Fun
"Talented getaway driver Baby (Ansel Elgort) relies on the beat of his personal soundtrack to be the best in the game. After meeting the woman (Lily James) of his dreams, he sees a chance to ditch his shady lifestyle and make a clean break. Coerced into working for a crime boss (Kevin Spacey), Baby must face the music as a doomed heist threatens his life, love and freedom."
Best Animation
"Despite his family's generations-old ban on music, young Miguel dreams of becoming an accomplished musician like his idol Ernesto de la Cruz. Desperate to prove his talent, Miguel finds himself in the stunning and colorful Land of the Dead. After meeting a charming trickster named Héctor, the two new friends embark on an extraordinary journey to unlock the real story behind Miguel's family history."
Best Weekend Movie
"Lifelong buddies Willie (Morgan Freeman), Joe (Michael Caine) and Albert (Alan Arkin) decide to buck retirement and step off the straight-and-narrow when their pension funds become a corporate casualty. Desperate to pay the bills and come through for their loved ones, the three men risk it all by embarking on a daring adventure to knock off the very bank that absconded with their money."
Have any changes you'd like to make? Share in the comments below. Thanks for reading!