Blog Home
Botanical Gardens Near Manchester, NH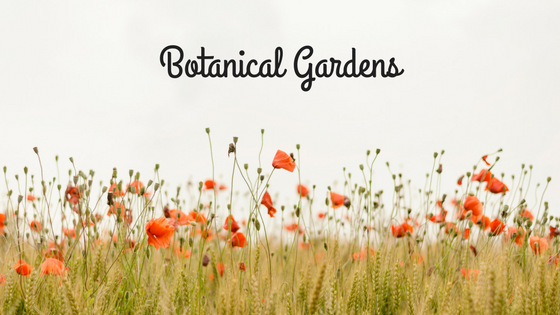 The Greenview Village Blog is featuring two of our favorite botanical gardens in the area, in this post: Fuller Gardens and Bedrock Gardens. Bedrock Gardens is about thirty-five minutes from your Manchester, NH apartment, and Fuller Gardens is forty-seven minutes from Greenview Village. We hope that you get the chance to take a short day trip on a weekend for a trip to a beautiful and breathtaking garden in New Hampshire.
Bedrock Gardens
Bedrock Gardens is the perfect place to go for a casual stroll on a summer morning. Explore the twenty-three different gardens at Bedrock Gardens for a magnificent summer experience. We think that the Parterre Garden, Funnel Garden, Dark Woods, and Grass Acre sound amazing. The official website describes the Dark Woods as a place where "[mysterious] sculptural figures linger among dark pines in a predominately white pine patch of ailing woods." You can find pictures and descriptions for each of the gardens here.
This month the Bedrock Gardens will be hosting two big events. An open house will be held on June 3rd and 4th. The description for the event states, "This former dairy farm in rural NH has been transformed over the past 30 years into a stunning landscape with a diverse plant collection, varied landscape design, hardscaping, and an extensive sculpture collection made from repurposed farm equipment. Enjoy the 3/4 mile walk-around with a guide/map, or wander the several miles of trails."
On June 17th and 18th there will be another open house with an artisans fair and en plein air artists. The website says, "Local artisans will display their work on Saturday and Sunday, jewelry, photographs, ceramics, wood pieces and quilts. Artists will be painting throughout the garden."
Fuller Gardens
Fuller Gardens is a great place to experience a real summer estate garden. This garden is still maintained with hand tools. The beautiful, breezy look of these elegant gardens is a delight. This month the Fuller Gardens is holding a poetry reading on June 13, 2017. Their Annual Garden Party is coming up on July 12, 2017. Learn more about these events here. You can learn more about the history of this magnificent garden here.
Where are your favorite gardens in the area? Let us know in the comments. Thanks for reading our post!