Blog Home
Delicious Thanksgiving Recipes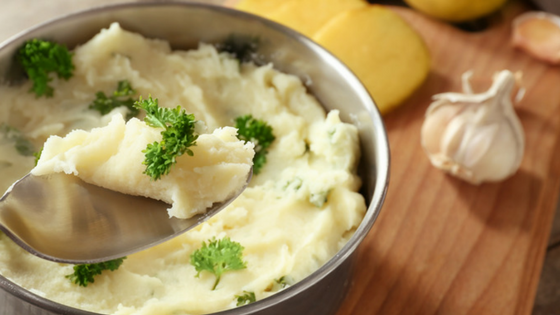 This month, the Greenview Village Blog is focusing on Thanksgiving Recipes. Enjoy making mashed potatoes with caramelized onions, cupcake stuffed turkey, Thanksgiving pizza, and caramel apple grapes. Have a recipe you can't wait to make in your Manchester, NH apartment? Share it by leaving a comment below today's post.
Caramelized onions can be paired with so many different foods, but mashed potatoes? Find out for yourself by making this recipe for Mashed Potatoes with Caramelized Onions. It's easy to make, and it only requires a few ingredients, making this the perfect unique recipe to start off our list.
Let's talk about turkey. This Thanksgiving meal staple is about to get a makeover. While we love the traditional breaded stuffing that goes along with this important meat. We found this interesting (and quite tempting) recipe for a cupcake stuffed turkey. Try it out to see what you think!
We Are Not Martha has provided a recipe that captures all the flavors of Thanksgiving in a singular dish. This Thanksgiving Pizza recipe is one that caught our attention and our cravings. Surely, we couldn't pass this opportunity up! Enjoy sinking your teeth into a recipe that's filled with all your Thanksgiving food favorites, including apple pie. From the website: "What's better than sitting down to a piping hot pizza? Well, Thanksgiving dinner, maybe. It's getting close to one of our very favorite times of year and clearly Thanksgiving dinner is on our minds. And when we heard Project Food Blog challenge #5 was to come up with our own remix for a pizza, we started to imagine ways to turn a pizza into our favorite holiday."
And for dessert does anyone like caramel apples? These Caramel Apple Grapes sound like the perfect substitute. Gather seedless grapes, caramel vodka, caramel, and chopped peanuts for this poppable and satisfying dessert.
What recipe do you think sounds best? Let us know by commenting below. Happy Thanksgiving!