Blog Home
Great Places to Road Trip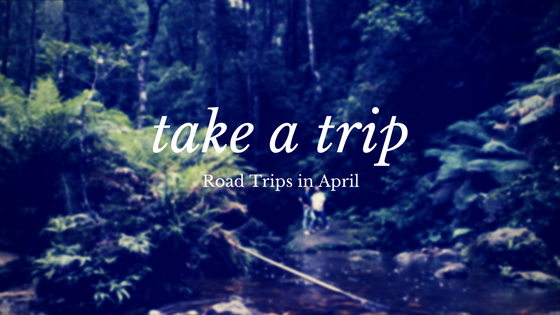 The Greenview Village Blog is featuring several great places to road trip this month, and some advice on keeping your trip stress-free. Road trip all over New Hampshire this month and have an adventure. We hope that you find the chance to get out of Manchester, NH and go on a trip this April!
There are plenty of great places to road trip in our state. You can find a list of National Parks and other historic landmarks in New Hampshire by visiting the National Park Service's official website. We think that a trip to the Appalachian Trail sounds like a wonderful way to spend a weekend this month. The website says, "The Appalachian Trail is a 2,180+ mile long public footpath that traverses the scenic, wooded, pastoral, wild, and culturally resonant lands of the Appalachian Mountains. Conceived in 1921, built by private citizens, and completed in 1937, today the trail is managed by the National Park Service, US Forest Service, Appalachian Trail Conservancy, numerous state agencies and thousands of volunteers." Hike part of the trail on your trip.
Yonderbound has The Ultimate New England Road Trip for anyone who would like the chance to travel a little further this month. One of their "must-see" sites is Portsmouth, NH. They say this about Portsmouth: "The first stop on the way north is Portsmouth, a beautifully colorful historic coastal city on the border between New Hampshire and Maine. Highlights in Portsmouth include numerous microbreweries, seafood restaurants and Strawbery Banke, a gorgeous neighborhood of centuries-old colored wooden houses and an open-air museum. After a full day of exploring this cozy city, continue north into Maine."
It's important to prepare carefully for your New England road trip. Pack your car with a cooler so you have plenty of space for healthy snacks. Bring fruits, vegetables, and whole grains on your road trip. This will help you avoid stopping at too many fast food places while you're on the road.
Remember to also bring along the supplies you might need in an emergency on your road trip. This includes insurance cards, your license, registration, an extra charger, and a few emergency phone numbers. It's also important to bring along an extra tire and jumper cables in case anything happens to your car.
Do you have any road trip tips for us? Let us know in the comments. Thanks for reading our post!