Blog Home
Healthy Lunch Choices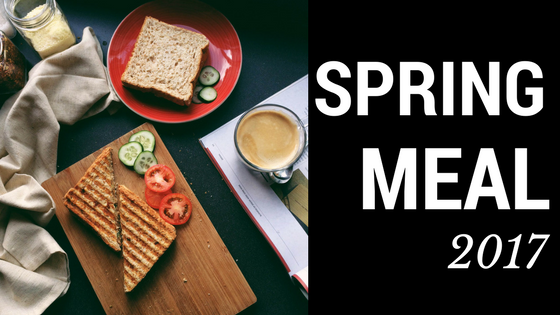 In this post, the Greenview Village Blog is featuring five of our favorite lunch recipes. Mix up your regular peanut-butter sandwich and potato chips by incorporating with one of these easy recipes into your next lunch. We hope that you have a month full of healthy (and delicious) lunches.
The BEST Tomato Basil Soup Recipe from One Little Project
Combine tomatoes, basil, parsley, carrots, onions, chicken stock, garlic, butter, and lemon juice for a tomato soup that will make your mouth water. Dip a piece of french bread or a fresh roll in this soup, and top your soup with cheese, cracker, and chives to finish it off. Pack this soup in a thermos to enjoy at work or on-the-go!
Spinach Tortellini Salad from Lil' Luna
This spinach tortellini salad makes for an excellent lunch. This salad can be made quickly and easily and will store well in a tupperware container in your workplace's fridge. Season this salad with grated parmesan cheese, cherry tomatoes, spinach, black olives, and Italian-style salad dressing.
Healthy Egg Salad from Well Plated by Erin
Pack a container of this healthy egg salad for your next lunch. You need just six hard boiled eggs, diced celery, Greek yogurt, dijon mustard, kosher salt, black pepper, and chopped fresh dill to make this amazing dish. We recommend making this dish into a healthy sandwich.
Turkey, Cranberry, Brie and Pear Sandwiches with Avocado and Bacon from Closet Cooking
Speaking of sandwiches, we are huge fans of this turkey, cranberry, brie, and pear sandwiches with avocado and bacon. Import a little taste of Thanksgiving into your May with this easy and delicious sandwich. We recommend packing healthy sweet potato chips with your sandwich.
Mexican Street Corn Pasta Salad from Chelsea's Messy Apron
Our favorite part of this Mexican street corn pasta salad is the dressing. Combine full fat regular mayo, lime juice, ground cumin, paprika, chili powder, Sriracha or hot sauce, salt, and black pepper to make it.

Where are your favorite places to get lunch in Manchester, NH? Leave a recommendation in the comments. Thanks for reading our post!