Blog Home
The Manchester Public Library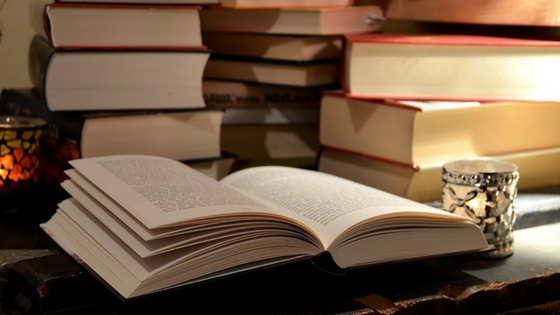 The Greenview Village Blog is featuring a few book recommendations in this post. Get out of the house, drive over to your public library, and check out a book this month. We hope that you have a great month full of reading and fun here in Manchester, NH!
Swing Time by Zadie Smith
Two friends grow up in the same council estate in North London and end up with wildly different futures. One becomes a professional dancer; the other is the assistant to an international popstar. Identity and friendship intersect and diverge in Swing Time.
Americanah by Chimamanda Ngozi Adichie
Ifemelu and Obinze fall in love as students in Nigeria. When Ifemelu leaves Nigeria to study in the United States, they lose contact. Years later, Ifemelu returns to Nigeria and reunites with Obinze, but things aren't as simple as they were way back when.
The Great Gatsby by F. Scott Fitzgerald
Nick Carraway is swept into the glamorous world of Gatsby when he moves next door to his West Egg mansion. The mysterious Gatsby is in love with Nick's cousin, Daisy, and will do anything to get her back. Love and wealth ruin lives in The Great Gatsby.
Jane Eyre by Charlotte Bronte
Jane must choose between passion and duty in this classic novel. Jane Eyre finds a place as a governess at Thornfield Hall and slowly falls in love with the master of the house, Edward Rochester. A mysterious series of violent events threatens their relationship.
The Hungry Tide by Amitav Ghosh
Piya travels to the Sundarbans in the Bay of Bengal to study an elusive breed of dolphins. She bonds with a fisherman, Fokir, with whom she seems to share a mysterious connection — despite the fact that they don't speak the same language. Meanwhile, Kanai, a big-city businessman, must come to grips with the mysterious events surrounding his uncle's final months.
What are your favorite books? Leave us a review and a recommendation in the comments. Thanks for reading our post!