Blog Home
Thrifting in Manchester, NH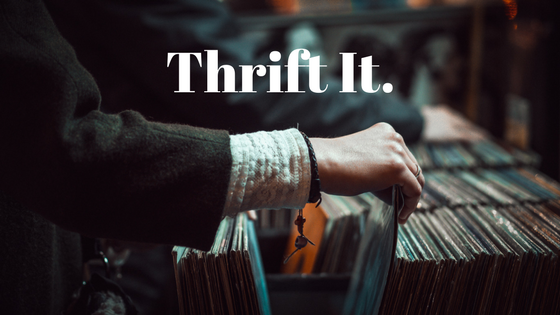 Greenview Village is featuring a few of our favorite thrifting tips. Head to your favorite thrift store in Manchester, NH for a new (to you, at least) pair of jeans or jacket. Thrift stores have the reputation of selling clothing, music, and furniture that is shabby, out-of-date, and falling apart — but that's not true! You can find timeless, classic pieces at your local thrift store; you just need to learn where and how to look. Read on for our advice.
Tip #1: Alter your pieces
Fear of shoulder pads has kept many a shopper from purchasing a silk lined jacket or stylish wool coat. Don't be afraid of the 1980s popping up in your closet. A great way to adjust these pieces? Take a pair of scissors and cut out the shoulder pads! If a shirt is too long, don't be afraid to crop it. Look for quality. Quality is more important than style. A modern t-shirt with visible damage is worth much less than a pair of well-made jeans that need to be cut down into shorts. Don't be afraid to make alterations. Of course, you should never have to make too many alterations to a piece. Examine each piece you pick. How much work will have to be done until it's ready to wear? Remember to keep the time you'll have to invest into a piece in mind.
Tip #2: Set a budget
You might not believe it, but it's true — you can spend as much in a thrift store as at your favorite store in the local outlet mall. Give yourself a budget. We recommend carrying fifteen to thirty dollars in cash to your local thrift store. Don't go over your budget. This will help keep you from going overboard and collecting clutter you won't actually put to use.
Tip #3: Browse
Don't hesitate to explore the racks. Give yourself enough time to check everywhere. Check sections you normally wouldn't go near. You never know where you'll find that perfect t-shirt, bag, or coffee table. Also, don't be afraid to experiment with styles that don't exactly seem like "you."
Where are your favorite thrift stores in Manchester, NH? Let us know in the comments. Thanks for reading our post!